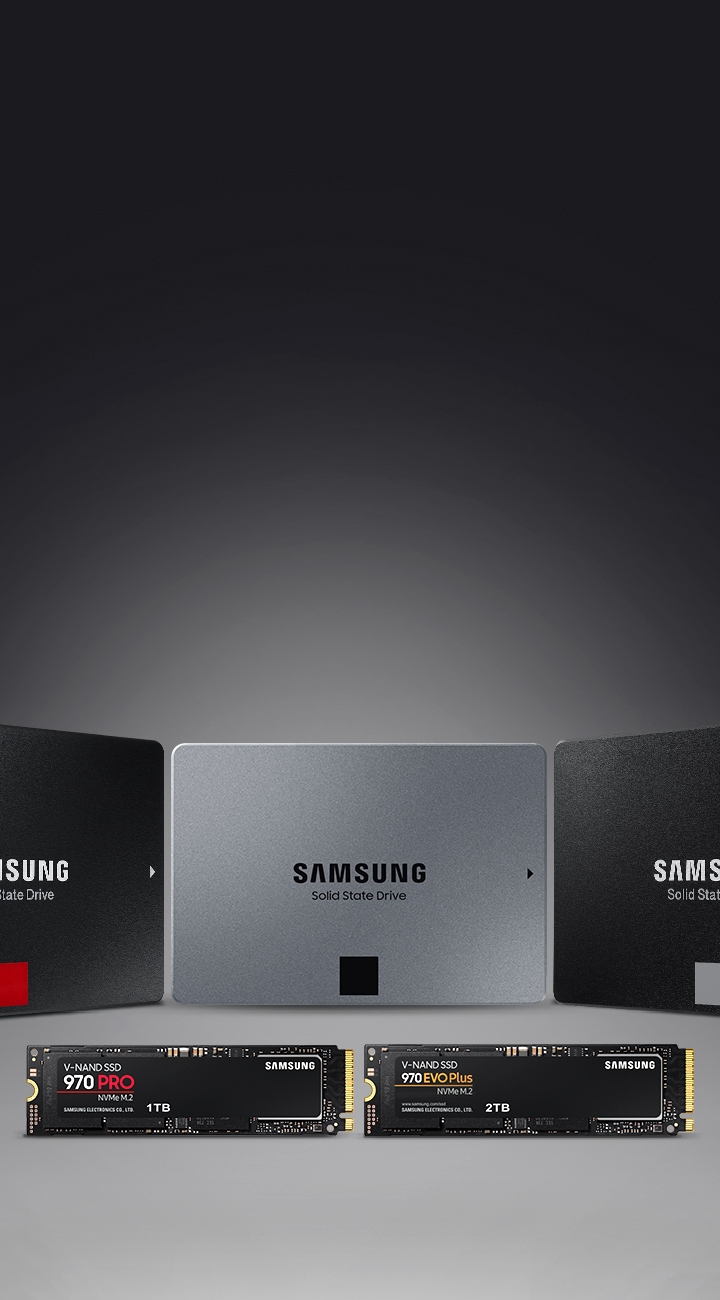 Take your PC full-speed ahead
Solid State Drives
High-performing drives boost PC performance and load games faster and more reliably, no matter how intensive the workload.
Choose your SSD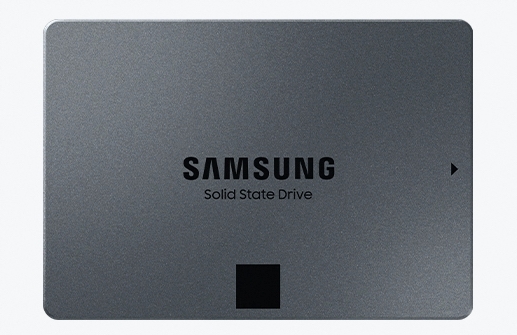 970 PRO | EVO PLUS | NVME SSD
Performance, on Point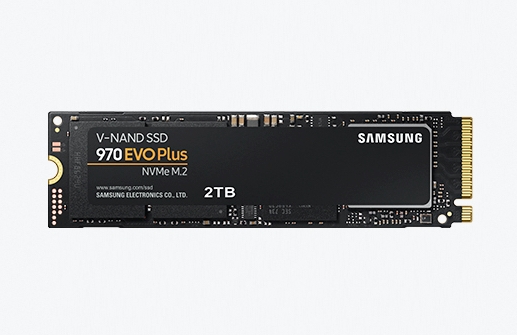 SSD 860 PRO | EVO | QVO | SATA SSD
Unlock a Terabyte of True Speed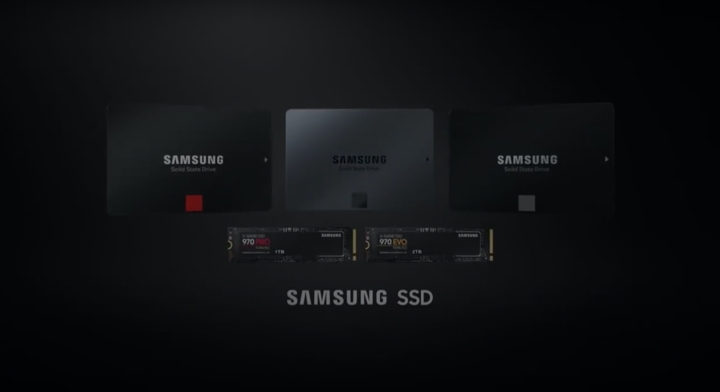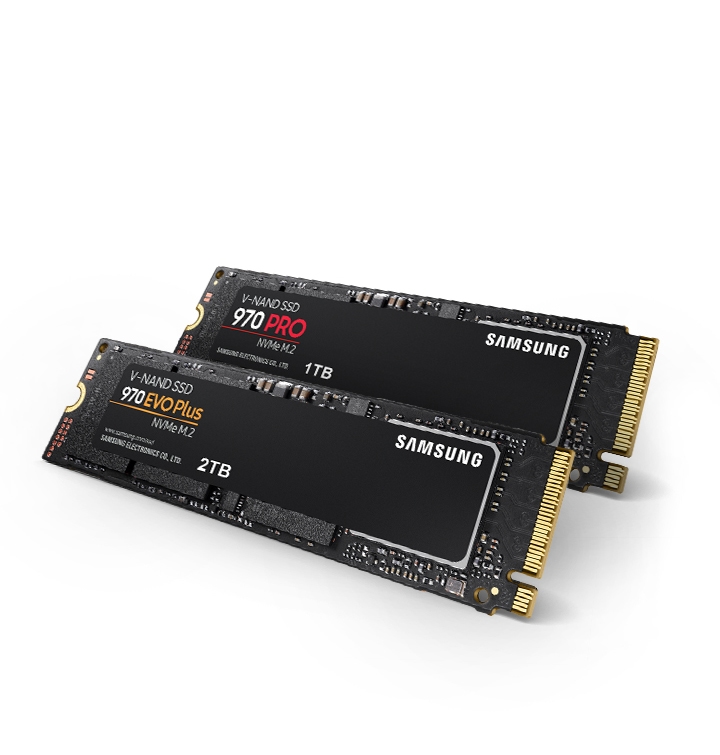 Performance, on point
970 PRO I EVO Plus NVMe SSD
For intensive workloads on PCs and workstations, the 970 EVO Plus gives the utmost performance enabled by Samsung's NVMe™ SSD leadership. So, you can work with the best powering your every move.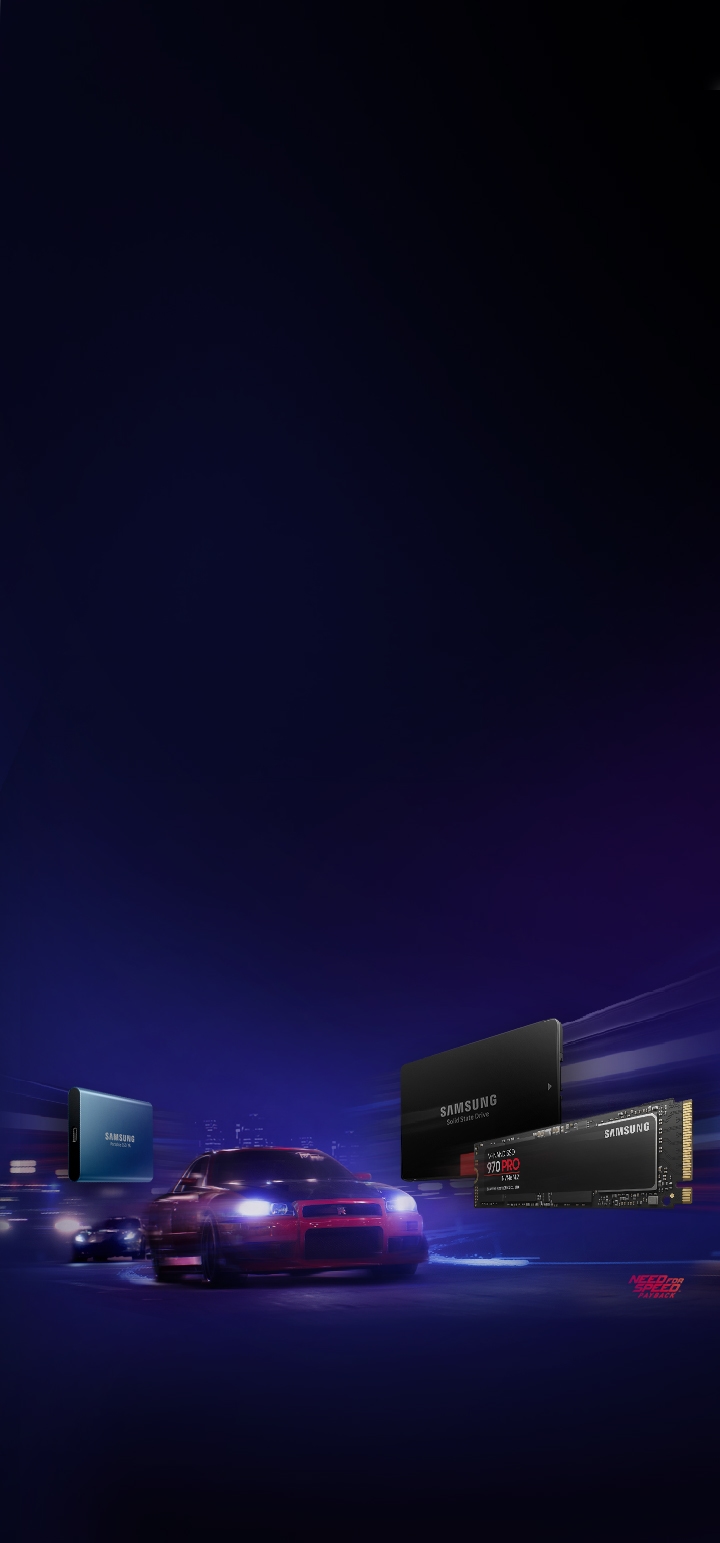 Load Fast. Play Fast.
Gaming SSDs

Prepare for full gaming immersion with Samsung SSD. Mind-blowing speeds and exceptional reliability give you snappy loading, less lag, and seamless in-game responsiveness, even when multitasking.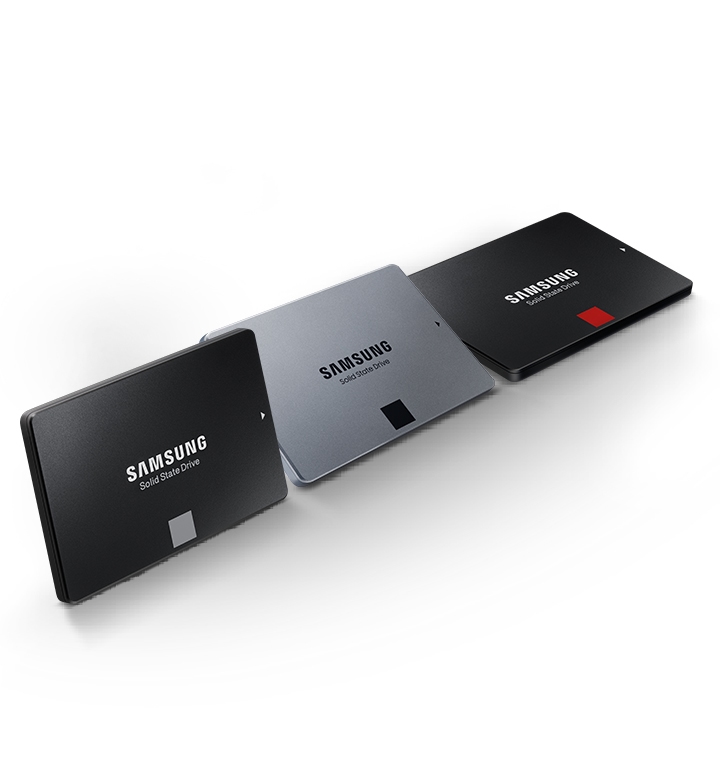 Unlock a terabyte of true speed
860 PRO I EVO I QVO SATA SSD
Bring computing performance to a new level and immense storage to your PC with the 860 Series. The SATA interface SSDs readily and dramatically improve your overall computing experience.